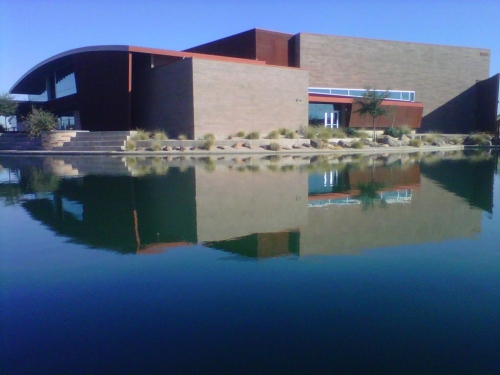 Ok, you got me … you can see from the header that I am, in fact, a real estate agent. Legally, I have to tell you that.
But that's not what Peoria Arizona Living is about. This is about our community. Though I live in Glendale, the lives of those of us in Glendale and Peoria are thoroughly intertwined in ways that seemed unimaginable only a couple of decades ago.
Drive down Bell Road past the Arrowhead Towne Center. One side is Glendale. The other is Peoria. And somewhere in the median the twain do in fact meet.
This site is a living billboard for our community – the schools and stadiums, the recreation centers and the restaurants. From Lake Pleasant to Rio Vista to the Peoria Arts Center, I want to shine a bright spotlight upon who we are and what life here is all about.
So come join me on this journey and don't be shy about chipping in with your own two cents and suggestions.
We live here for a reason. Let's share it with the world.