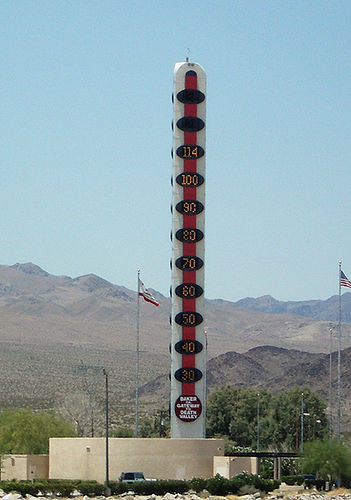 Given this week's (and month's, for that matter) absolutely absurd temperatures, it might be worth mentioning there's open swimming this weekend and throughout the summer at the City of Peoria's three public pools – at Centennial, Peoria and Sunrise Mountain high schools.
Schedules for the three pools for the month of June are available on the City of Peoria's website or at the links below:
For Centennial, at 79th Avenue and Acoma, click here.
For Peoria, at 83rd Avenue and Peoria(ish), click here.
For Sunrise Mountain, south of Deer Valley on 83rd Avenue, click here.
Oh … and no matter which pool you head to, bring some sun screen. SPF 2,500 should suffice.