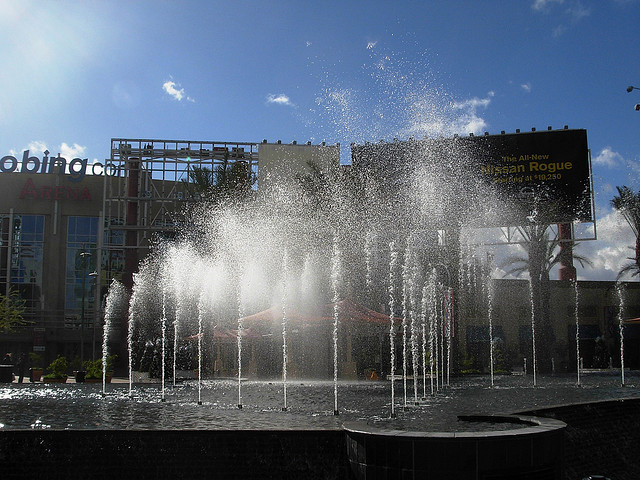 It's amazing to think how two adjacent cities can be moving in such different directions.
Of course, that has as much to do with risk as anything else. Peoria's biggest gamble over the past 15 years has been Park West, the outdoor semi-mall at 91st Avenue and Peoria. Before that was the Peoria Sports Complex, which was heavily subsidized by the county, and the annexation of Lake Pleasant.
Glendale, meanwhile, bet big on the Phoenix Coyotes and the Westgate City Center and could lose even bigger if the city council makes the wrong decision next week.
As I wrote today at AllPhoenixRealEstate.com …
And as Jobing.Com goes, so does Westgate and all the rest of one of Glendale's three primary economic centers (along with Arrowhead Towne Center and the Downtown Glendale District.)

Mayor Jerry Weiers and the rest of the council essentially have two choices … they can try and manage in the past, proclaiming what a rotten deal the city got back when the arena was built and attempting impossibly to reverse that decision, or they can look to the future and realize, as unpalatable as the current deal on the table may be (among other things, the buyers have little skin in the game, the team still could be moved somewhere down the line and the arena management deal is twice what the city budgeted), it's a far better thing to keep Jobing.Com Arena alive than to let it and the entire Westgate area die.

It's not about the Coyotes anymore. It's about Westgate. It's about Glendale.
For that matter, it's also about Peoria as Park West enjoys spillover traffic from the Westgate area when there are events. The financial burden falls on Glendale but the financial impact spreads much farther.
Click over to the other website, take a read and let me know what you think.