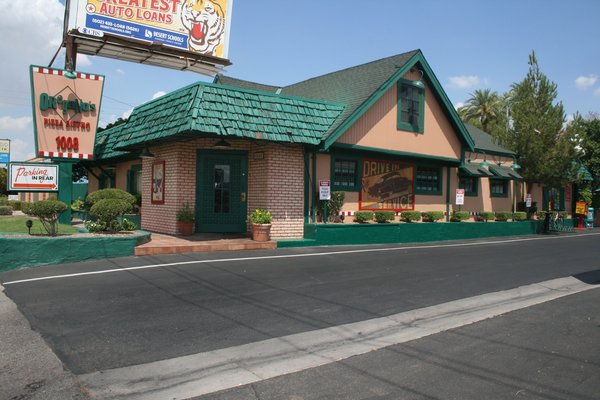 Okay, so this technically is taking place in Glendale, but since it's only a mile down Bell Road from the Peoria border …
Oregano's, a locally-owned pizzeria, finally is coming to the West Valley. In fact, renovation of the former Joey's of Chicago on the northwest corner of Bell Road and 67th Avenue began this week.
If you don't understand the sheer awesomeness of this news, that's only because you haven't had the pizza. Not to mention the locally brewed Four Peaks beers available on tap.
Once upon a time, when working in north Central Phoenix, the Camelback location was a must-have lunch destination at least once a week, which partially explains my waistline.
My personal picks? The lunch Heck of a Slice, which is a thin-crust slice the size of a pizza plate, and the Oregano's original salad with chicken added on.
These won't do much for you if you're on Weight Watchers (neither will the pizookie – a half-baked chocolate chip cookie topped with vanilla ice cream) but we all have to splurge once in a while.
Want to get your taste buds watering while you wait for Oregano's to open? Here's a link to the menu.