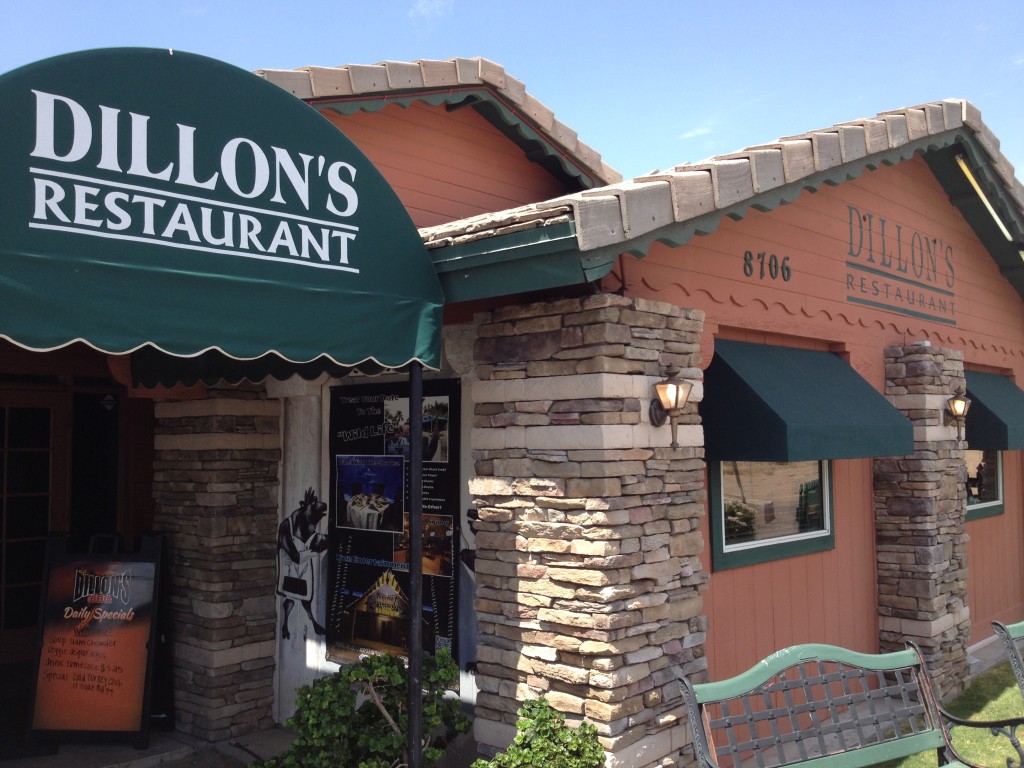 Let's talk barbecue.
Let's talk sandwiches so loaded with smoked goodness that they're virtually impossible to lift and need to be eaten with a knife and fork.
Let's talk about baked beans sweeter than your first high school crush and ribs so delicious the pigs would line up to be so flavored. You know, if it worked out better for them in the end.
Let's talk about Kansas City-style goodness a few hundred miles from Kansas City itself but right here in Peoria in not one but two different locations.
In other words, let's talk about Dillon's Barbecue. Antagonizing your cardiologist rarely has tasted so good.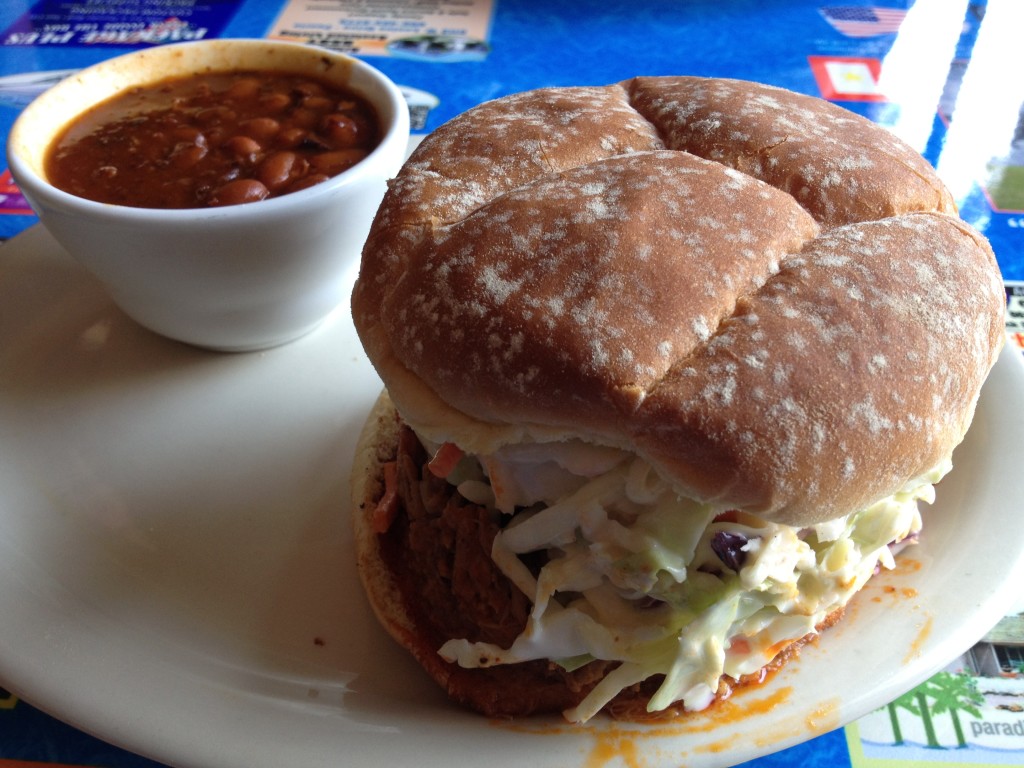 The incredible bit of deliciousness above is the Red Devil Barbecue sandwich – pulled pork and sausage, sliced, flavored in a spicy barbecue sauce (more like Louisiana hot sauce mixed with barbecue sauce) and topped with homemade cole slaw that's light on the creamy and heavy on the flavor.
Pictured above is Dillon's original Peoria location on Thunderbird Road just west of Loop 101. Parking's tight but it's worth it. And if you get a window in the back, you can watch some wildlife entertainment.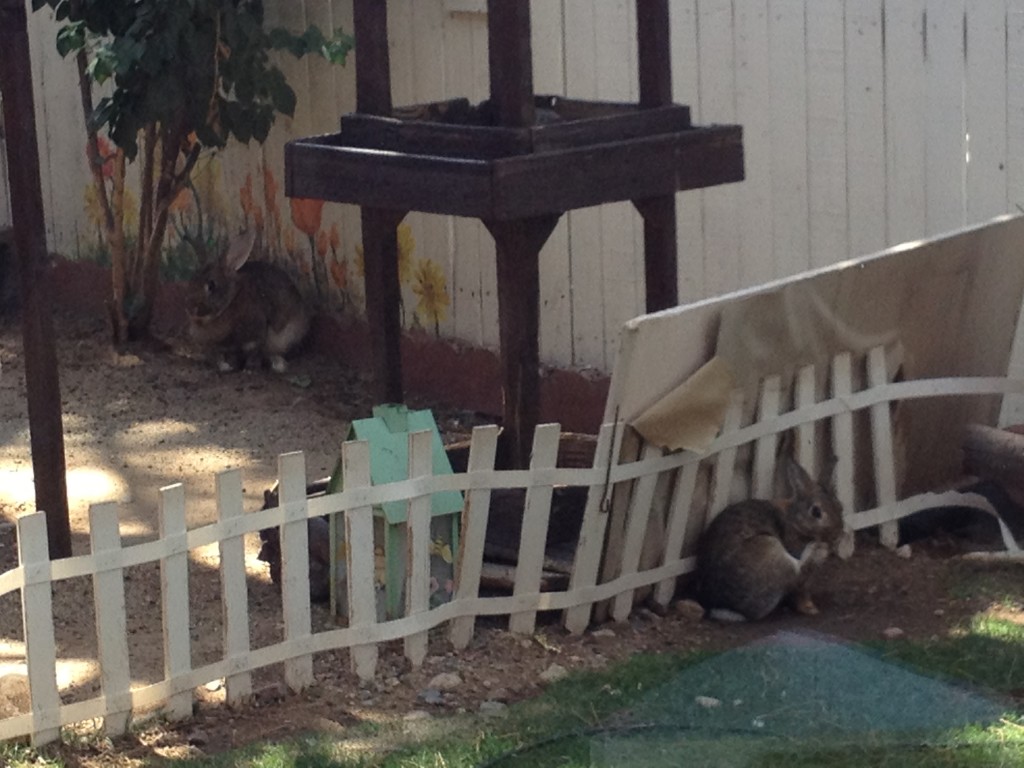 (There's no rabbit on the menu, so these critters are safe.)
The second location is in Scorpion Bay at Lake Pleasant. I've not gone there myself, but that trip's going to happen before the summer's out.
And if you like a little more bite to your wildlife dining entertainment, there's a third location at the Wildlife World Zoo in Litchfield Park.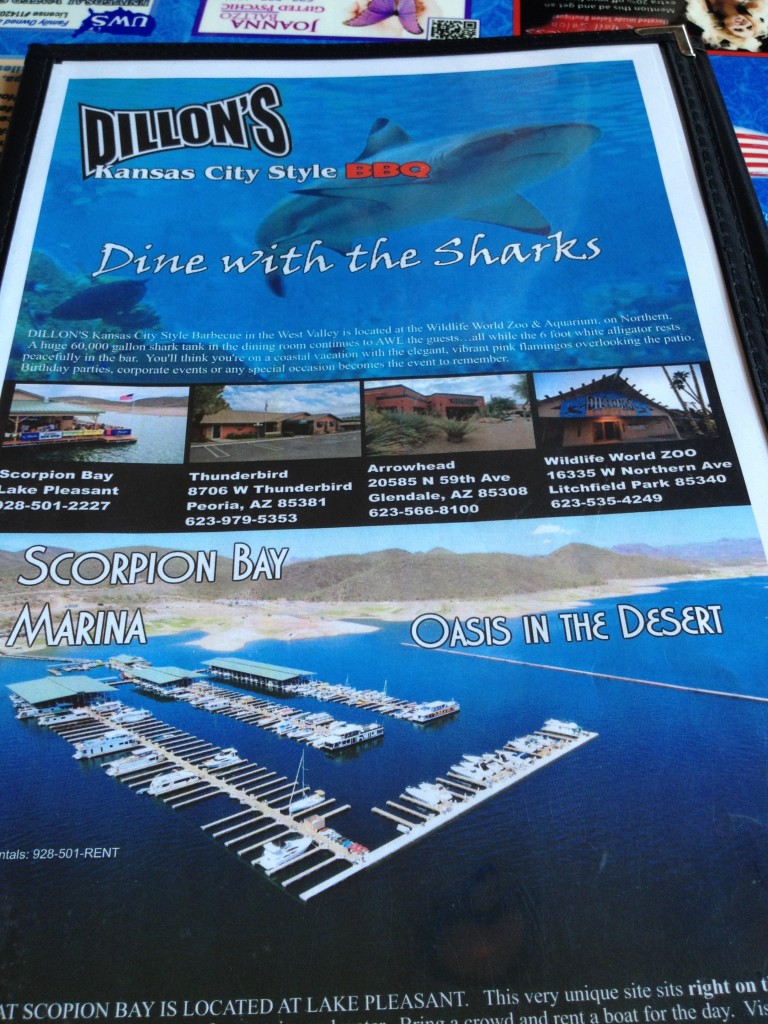 There's a fourth location in Arrowhead Ranch in Glendale; there you'll have to settle for people watching.
Here's the link to the menu. You're simply not going to go wrong, unless of course you're trying to lose weight. But then, you wouldn't be going here if you're trying to count your Weight Watchers points, would you? (I've tried – it ain't easy.)
And if you find yourself in the mood to donate a Red Devil sandwich to your humble host here on the website … donations gladly are accepted.