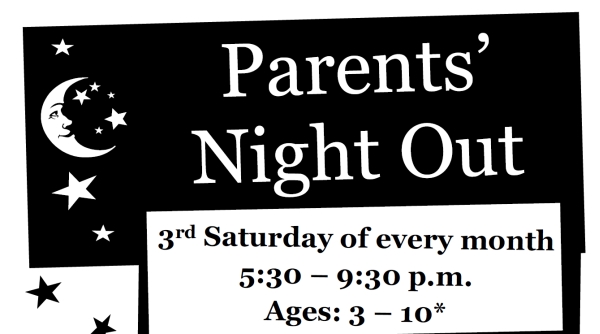 Personally, I no longer need to worry about such things now that the kids are in their teens and the wife and I can abandon them here with the promise of Domino's.
For those not quite so fortunate, the Rio Vista Community Center in Peoria presents Parents' Night Out every third Saturday. And, according to my calendar, this upcoming Saturday night would be the third Saturday of the month.
Drop off the kiddos starting at 5:30 p.m. and they'll enjoy pizza and games while you enjoy either a pleasant night out or a much-needed nap. Just make sure you're awake by 9:30 p.m. to pick them up.
Parents' Night Out is open for kids ages 3 to 10 though they have to be fully potty-trained. So make sure your 10-year-old fits the bill.
Cost and registration information is available on the Rio Vista site.
So get those kids to Rio Vista and get yourselves out of the house!